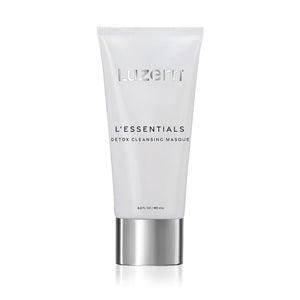 SUPERCHARGED CLEANSER + MASQUE
Powerful multi-tasking Detox Cleansing Masque. This go-to cleanser is ideal when you need some deep pore detoxifying and skin energizing. A blend of clays whisk away pore-clogging impurities while amino acids, hyaluronic acid, squalane, and Swiss Alpine Organics help protect your natural moisture barrier.*

BENTONITE CLAY: A mineral-rich natural clay; that absorbs excess oil and reduces surface shine.​

KAOLIN CLAY: An excellent exfoliator that leaves skin with a glowing complexion.​

ISOLEUCINE: Helps replenish the moisture barrier, so skin looks healthier.​

HYALURONIC ACID: Immediately and deeply hydrates skin.​

SQUALANE: An excellent moisturizer to help support the moisture barrier and reduce dryness.​

SWISS ALPINE ORGANICS: Helps skin resist urban aggressors, such as pollution and ozone.
*This mask may cause temporary warming and redness in dry and sensitive skin.